About Us
We help Lane County's small businesses succeed.
We are a team of highly experienced professionals who have developed our expertise in Government Contracting and Procurement; International Business Development and Trade; Online Marketing, Social Media, Web Development; Finance, Access to Capital and Business Operations; Marketing, Branding and Communications among others expertise areas.
Our knowledgeable advisors provide confidential one-on-one business advising at no cost. As our client, you gain access to powerful research tools and insights that are often reserved for much larger companies due to their prohibitively high price. Because knowledge is power, we provide training from basic workshops to advanced courses from world-class providers in a variety of business disciplines.
Business Advisors And Instructors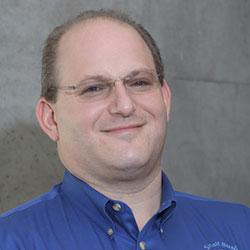 Gary Smith, Faculty & Coach
---
Gary has over 30 years of successful small business management combined with roles in Fortune 100 companies and is the Instructor and Coach for the Small Business Management Program, which includes the three-year cohorts, the SBM Alumni Program and the Employee Management Program.
smithge@lanecc.edu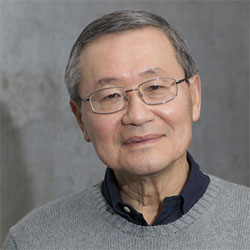 Roger Wong, Instructor & Advisor
---
Roger has business experience with small and large companies, including corporate-level experience with national and international operations. He does business advising at the SBDC and teaches business planning and food and beverage operations workshops.
wongr@lanecc.edu
Barry Miller, Instructor & Advisor
---
Barry has over-25-years of experience in running medium-sized manufacturing enterprises (affiliates of Anheuser-Busch and the Gallo Winery) and has a proven record of achievement in growing revenues and profits. Barry is a business advisor with a focus on Manufacturing, Operational Excellence, Financial Planning, Market Research, among other subjects.
millerb@lanecc.edu
Paul Bullock, Business Advisor
---
Paul has more than 40 years of experience as a business strategist and financial consultant. He has owned, started, bought and sold businesses in a number of industries and has served on both public and private corporate boards, as well as charitable and educational boards. Paul has published six books on business and financial design and taught numerous educational credit classes.
Paul's areas of focus include:
• Startups
• General Business
• Financial and Business Planning and Development
• Digital Marketing
Paul is a U.S. Veteran. He has earned a Bachelor's degree in Business Administration specializing in Accounting and Finance and a Master of Science from College of William & Mary
bullockp@lanecc.edu
Tim Sheridan, Business Advisor
---
Tim has a 40-year career spanning several industries and brings expertise in business consulting, brand/identity development, promotions-based marketing for a variety of businesses including startups, and in areas of product development, intellectual property protection. Tim is an advisor specializing in promotions-based marketing, advertising (local to global). He assists new and existing businesses with creating an effective identity to utilize in reaching target market and to build a business plan for growth.
sheridant@lanecc.edu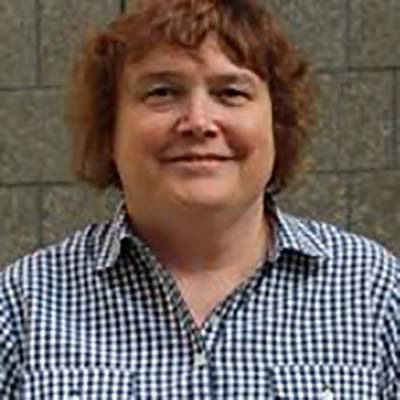 Suzanne Penegor, Instructor & Advisor
---
Suzanne's area of expertise includes: startup registration, licensing and legal issues (does not provide legal advice), business entity and business plans, understanding government regulations and general marketing practices.
She owned a local log trucking brokerage for 17 years. Suzanne is a graduate of the University of Oregon. She was in sales/marketing for 11 years at Seneca Sawmill Co. a family-owned business in Eugene.
Suzanne has been a business instructor/advisor at the Lane SBDC for 6+ years. Teaching First Steps In Business, Ready, Set, Start Your Business, Going Into Business and the ODOT Small Business Management Program.
penegors@lanecc.edu
Tulsi Wallace, Business Advisor
---
Tulsi has run her own consulting company since 2005, engaging in public and private contracts, doing work for Oregon Department of Transportation, Lane Arts Council, and Eugene Water and Electric Board. She has also co-authored and contributed to a long list of successful planning documents and grants. Tulsi has collectively, 15 years of business and industry experience, with an emphasis on art, ecology and indigenous perspectives.
Tulsi's areas of focus include:
• Startups, All Business Basic Foundations, Business Planning
• Record Keeping
• Business Operations, Systems Design
• Media, Communications, Sales & Marketing
• Government Contracting
Tulsi currently teaches as an adjunct faculty in the Business Department at Lane Community College's main campus; classes include Accounting, Business Communications, Introduction to Business, Leadership and Team Dynamics, Professional Service and Development, and Microsoft Office Suite.
Tulsi earned a Bachelor of Landscape Architecture from the University of Oregon and a Masters of Business Administration from George Fox School of Business.
wallacet@lanecc.edu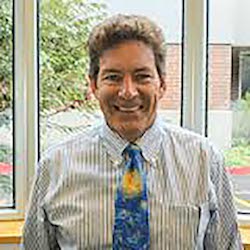 Dennis Carr, SHRM Instructor
---
Dennis Carr, M.S.I.R./SPHR, Chief Human Resource Officer, Lane Community College is the primary instructor/coordinator for all Society For Human Resource Management courses.
Dennis Carr has been the Chief Human Resource Officer (CHRO) since January, 2003. His responsibilities include all aspects of employment and labor relations at the college. Dennis Carr has taught both the PHR/SPHR and the SHRM-CP and SCP test preparation courses for the past ten years through a partnership agreement with SHRM. Dennis is also the designated college 504/ADA compliance co-administrator. He oversees all initial employment approvals before moving employment recommendations forward for signatures by senior administrators. Current CHRO assignments include oversight of all human resource services and functions, including direct administrative responsibility for college employee recruitment as well as EEO/AA compliance.
carrd@lanecc.edu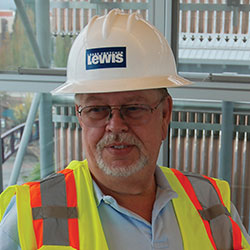 Dan Hines, Contractor Instructor
---
At 30 years old, an on-the-job injury led Lane Small Business Development Instructor, Dan Hines, to a life time of learning and teaching. Beginning his career in the Portland area as a construction worker, Dan paired continuing education with career advancement to become a state authority on teaching building codes. He now uses innovative techniques and internet technology to share his expertise with Lane Small Business Development (SBDC) students.
In 1999, Dan wrote the original outline for the "Oregon Construction Contractors Reference Manual", as well as the chapter on building codes. Now in its 11th edition, the state is still using the same manual. In addition to teaching construction contractors at Portland Community College for thirty years, Dan's credentials include teaching classes for the Bureau of Indian Affairs, the Federal Emergency Management Agency (FEMA) and the Virgin Islands Government.
Jodi Reilly, Instructor
---
Jodi is a QuickBooks Pro Advisor and has 20+ years working with QuickBooks.
Shara Tscheulin, Dean of Extended Learning Division & SBDC Director
---
Shara came to Eugene from Bellevue, Washington, where she provided strategic leadership and management for the Business Training Institute and Continuing Education Professional Programs at Bellevue College. Along with her husband, Shara owns Noesis, LLC, a general contracting business. Shara has also managed Continuing Education programs at Mississippi Gulf Coast Community College and helped found and run Countertop Creations of the Gulf Coast, LLC in Pascagoula, Mississippi. She has an MBA from the University of Southern Mississippi and a Bachelor of Science from Northwest College.
"As a small business owner, I have experienced firsthand the challenges and opportunities this presents. Lane County's small businesses are pushing boundaries and showcasing the skills of the local area. I'm excited to support these businesses and help them realize their full potential."
tscheulins@lanecc.edu
Oregon Small Business Development Centers are funded in part through a cooperative agreement with the U.S. Small Business Administration, and by the Oregon Business Development Department. Lane Community College is the primary funding agent. Programs and services are provided to the public on a non-discriminatory basis. Language assistance services are available for limited English proficient individuals. 
Lane Community College 
Small Business Development Center
101 W. 10th Ave., Ste. 304, Eugene OR 97401
541.463.6200 
Lane is an AA/EEO/Veterans/Disabilities Employer. 
All Rights Reserved. ©1983 - 2018, Lane Community College SBDC