We are a team of highly experienced professionals who have developed our expertise in Government Contracting and Procurement; International Business Development and Trade; Online Marketing, Social Media, Web Development; Finance, Access to Capital and Business Operations; Marketing, Branding and Communications among others expertise areas.
Our knowledgeable advisors provide confidential one-on-one business advising at no cost. As our client, you gain access to powerful research tools and insights that are often reserved for much larger companies due to their prohibitively high price. Because knowledge is power, we provide training from basic workshops to advanced courses from world-class providers in a variety of business disciplines.
Business Advisors And Instructors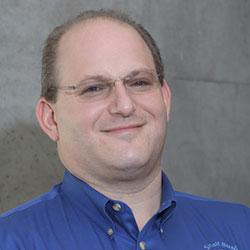 Gary Smith, SBM Faculty & Coach
---
Gary has over 30 years of successful small business management combined with roles in Fortune 100 companies and is the Instructor and Coach for the Small Business Management Program, which includes the three-year cohorts, the SBM Alumni Program and the Employee Management Program.
smithge@lanecc.edu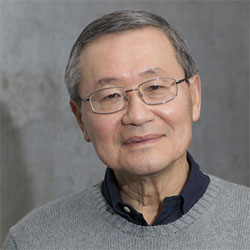 Roger Wong, Business Advisor & Instructor
---
Roger has business experience with small and large companies, including corporate-level experience with national and international operations. He does business advising at the SBDC and teaches business planning and food and beverage operations workshops.
wongr@lanecc.edu
Paul Bullock, Business Advisor & Instructor
---
Paul has more than 40 years of experience as a business strategist and financial consultant. He has owned, started, bought and sold businesses in a number of industries and has served on both public and private corporate boards, as well as charitable and educational boards. Paul has published six books on business and financial design and taught numerous educational credit classes.
Paul's areas of focus include:
• Startups
• General Business
• Financial and Business Planning and Development
• Digital Marketing
Paul is a U.S. Veteran. He has earned a Bachelor's degree in Business Administration specializing in Accounting and Finance and a Master of Science from College of William & Mary
bullockp@lanecc.edu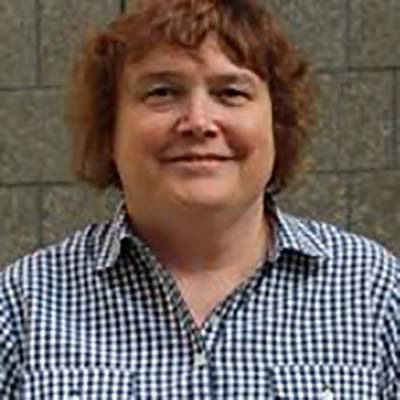 Suzanne Penegor, Business Advisor & Instructor
---
Suzanne's area of expertise includes: startup registration, licensing and legal issues (does not provide legal advice), business entity and business plans, understanding government regulations and general marketing practices.
She owned a local log trucking brokerage for 17 years. Suzanne is a graduate of the University of Oregon. She was in sales/marketing for 11 years at Seneca Sawmill Co. a family-owned business in Eugene.
Suzanne has been a business instructor/advisor at the Lane SBDC for 6+ years. Teaching First Steps In Business, Ready, Set, Start Your Business, Going Into Business and the ODOT Small Business Management Program.
penegors@lanecc.edu
Jamie Bennett, Instructor
---
Jamie Bennett started working in advertising at the age of 20. Back then he designed for some well known brands like House of Blues, MGM Resorts, the Sands Corporation, LiveNation, Americans for Prosperity and more. In 2010 he began working for Guaranty Chevrolet and RV Super Centers in Junction City, Ore. Working his way up to Art Director, he used in-house production equipment for making everything from signage and direct mail, to streaming live events.
In 2018 he furthered his marketing career, and became a Marketing Manager at a local travel company in Springfield, Ore. In addition, he began servicing both old and new clients through his side business, CascadeColour.
Currently he is pursuing CascadeColour full time, and his recent clients include Aarons Home Furniture, Rife's Home Furniture, Priority One Heating & Air Conditioning, SUPERAntiSpyware, Lane County Parks, Bear Mountain Honey, Jett Gaming, KegCollars.net (other McKenzie Crest brands), Orthopedics Motion and more.
Jamie has won several awards with the American Advertising Federation, the Graphic Artist Guild and more.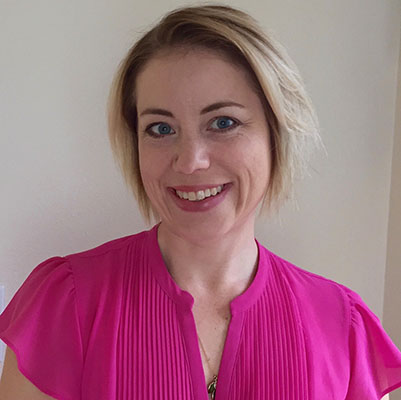 Casie Brabham, Business Advisor & Instructor
---
Casie Brabham graduated from the University of Oregon in 2012 with a degree in English. Immediately after graduation, she moved to Mexico where she taught business English for three years. Upon returning to the states, she continued to run her doll supply business and joined the Lane Small Business Development Center.
Due to her background in social media and platforms such as Etsy, she began focusing her efforts on marketing and teaching for the SBDC. Casie produced several client success story videos for the Center as well.
Casie currently teaches Etsy beginning and advanced classes, Facebook, as well as a Youtube marketing series.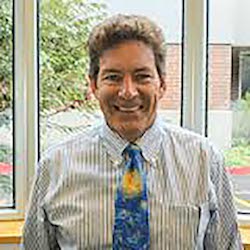 Dennis Carr, SHRM Instructor
---
Dennis Carr, M.S.I.R./SPHR, Chief Human Resource Officer, Lane Community College is the primary instructor/coordinator for all Society For Human Resource Management courses.
Dennis Carr, retired chief human resource officer (CHRO) responsibilities included all aspects of employment and labor relations at the college. Dennis Carr has taught both the PHR/SPHR and the SHRM-CP and SCP test preparation courses for the past ten years through a partnership agreement with SHRM. Dennis was also the designated college 504/ADA compliance co-administrator. He oversaw all initial employment approvals before moving employment recommendations forward for signatures by senior administrators. Past CHRO assignments included oversight of all human resource services and functions, including direct administrative responsibility for college employee recruitment as well as EEO/AA compliance.
Robert Killen, SBDC Director
---
Robert is a fifth generation Oregonian with a far-reaching professional history. He has managed for-profit and non-profit organizations. He is an artist with a talent for branding who spent seven years as an art director. He spent another seven years in finance as a manager and commercial banker, helping businesses better understand and manage their resources.
Over the past four years, Robert supported businesses both on the board and on staff at the Springfield Area Chamber of Commerce. During that time he designed business education programs, consulted with businesses owners on various topics, and led leadership workshops. He is also a highly accomplished and sought after public speaker.
"As a child I watched my father's long-held business transform from a source of joy to one of heartbreak. Helping business owners of Lane County craft lasting success and greater joy is a passion and a privilege."
killenr@lanecc.edu