Donating to the Lane SBDC Is Simple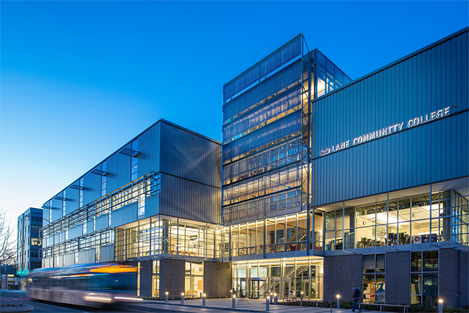 Through donating, you have the opportunity to make things happen at the SBDC. Small business education is an important factor in maintaining a vibrant Lane County Economy. You can be a part of the equation that changes the lives of small business owners. Please donate!
Support Education of Other
Small Business Owners
To provide assistance to other small business owners through a scholarship, you may wish to donate to the Small Business Development Center Scholarship Fund.
Support SBDC Excellence and Innovation
To be a part of the Lane SBDC future program development and special projects, you may wish to donate to the Excellence and Innovation Fund.
How to Donate to the SBDC
To donate to the Lane SBDC, access the Lane Community College Foundation Donate Now link below. Fill out the information requested. Select the account you wish to donate to in the Donation Information's Designation drop down box and select either: the Business Development Center Scholarship Fund or the Business Development Center Excellence and Innovation Fund.
Oregon Small Business Development Centers are funded in part through a cooperative agreement with the U.S. Small Business Administration, and by the Oregon Business Development Department. Lane Community College is the primary funding agent. Programs and services are provided to the public on a non-discriminatory basis. Language assistance services are available for limited English proficient individuals. 
Lane Community College 
Small Business Development Center
101 W. 10th Ave., Ste. 304, Eugene OR 97401
541.463.6200 
Lane is an AA/EEO/Veterans/Disabilities Employer. 
All Rights Reserved. ©1983 - 2018, Lane Community College SBDC