Getting Lane County businesses the help they need when they need it. 
¿Necesita recursos en español? Llame a este número: 541-463-6200
START YOUR BUSINESS
Access resources specifically designed to help get your business off the ground…
FIND RESOURCES
Find the right supports to help you overcome challenges and achieve your goals…
ASK A QUESTION
Not certain where to go next? Let our team help point you in the right direction…
About Lane Business Link
Lane Business Link is an initiative of Lane Small Business Development Center (SBDC) that brings together resource partners in a searchable database for businesses throughout Lane County. We connect businesses to resources, advisers, funding, and education. We also monitor the business support ecosystem, convene regular summits of the partners, and share educational opportunities and information.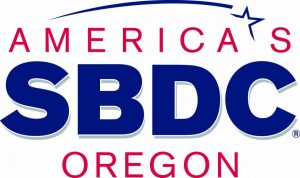 Oregon Small Business Development Centers are funded in part through a cooperative agreement with the U.S. Small Business Administration and by the Oregon Business Development Department. Lane Community College is the primary funding agent. Lane is an AA/EEO/Veterans/Disabilities Employer. ©2020–present Lane Community College Small Business Development Center.

---
How did this come about?
In 2016 a small group of small business support organizations convened to discuss strategies for improving the impact of their collective efforts. One of those strategies grew out of the Business Resource Matrix that had been assembled by the Springfield Area Chamber of Commerce. The group shared the Chamber's Matrix to improve agency collaboration, and crafted an infographic that served businesses of the Eugene/Springfield metro area.
In 2019 Lane Small Business Development Center, one of the original resource partners, began expanding on the original database for the purpose of providing similar support for businesses throughout Lane County. This website is the result of those collective efforts.
[sfdivi_search_filter_form search_form="search-filter-id-51310″ _builder_version="4.5.6″ _module_preset="default" custom_margin="||||false|false" custom_padding="||||false|false"][/sfdivi_search_filter_form]
---
Acknowledgements
A special thank you to the Springfield Area Chamber of Commerce, for contributing greatly to the vision of this project and for sharing their original research toward this effort.

---
Thank you also to the following organizations for their critical founding insights and ongoing counsel: