Lane Small Business Development Center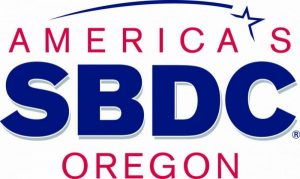 Helping Lane County businesses launch, grow and prosper through free advising and affordable training.
---
Description of Services: We provide confidential, no-cost advising for Lane County residents who want to start or grow their business. Our professional advisers have the knowledge and tools to help businesses at any stage: idea, launch, growth, maturity, renewal or exit.
Our training programs range from First Steps, through business planning, marketing and operations, to our highly lauded Small Business Management program. No matter what size or stage your business is in, we can help you break down barriers and achieve your goals.
Fee Structure: free advising | free and fee-based classes
 Service Area: Lane County
---
Contact: Robert Killen, Director
Email: LaneSBDC@lanecc.edu
Phone: 541-463-6200
Website: LaneSBDC.com
---
Areas of Support:
Additional Search Terms: COVID, coronavirus, SBA, SBDC
Business Processes | 1 – Idea | 2 – Launch | 3 – Expansion | 4 – Maturity | 5 – Renewal | 6 – Exit | Accessibility | Accounting | Branding | Business Formation | Business Idea | Business Plan | Cash Flow Management | Communications and PR | Customer Portfolio | Customer Relations | Customer Service | Cyber Security | Diversity, Equity & Inclusion | eCommerce / Online Sales | Emergency Response | Facilities | Featured Post | Finance | Financing | Franchising | Government Contracting | Human Resources | International Trade | IT Systems | Lane Business Link | Legal Structure | Management | Market Position | Networking | Operations | Organization | Partnerships | Product Portfolio | Production | Regulatory Issues | Resilience Planning | Revenue Model | Sales and Marketing | Social Media | Tax Planning