YOUR BUSINESS TRAINING OPPORTUNITIES
Investing in ongoing entrepreneurial training is vital to long-term business success. Consider your refined business skills as your most valuable asset. Stay current on industry trends and regulations while learning how to respond to changes in your market.
ACCOUNTING & FINANCIALS

All Businesses Need Capital
Whether you are starting from scratch or you need $1M to expand your production line, you need to know how to fund your business. This is a short, practical beginning course in business capital.
Fundamentals of Business Bookkeeping
Understand the difference between an asset and revenue. Learn about the different bookkeeping forms and
why they are used. Can't I just hire someone who knows this stuff? Get the answer to that question and more!
QuickBooks® for Business-Concepts
Learn how to use QuickBooks® software to better manage your business in an interactive, hands-on environment. Our certified QuickBooks® ProAdvisor will answer your questions and provide an overview of all basic and advanced functions. A USB flash drive will be provided.  Learn More
 SBA Loan Briefing
Are you looking for funding to start or grow your small business? Learn your financing options from a Small Business Administration (SBA) loan specialist.
CONTRACTORS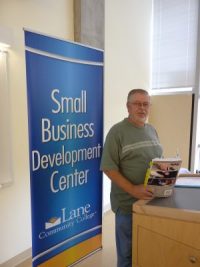 Contractors Certification Preparation Course
This course focuses on completing the state curriculum necessary to take the Oregon Construction Contractor's exam. Testing for the exam is scheduled separately (additional fee required) and takes place on an alternate date. To register for class please contact Dan or
Sue Hines at MoneyWiseCo.com or 1-888-458-0846.
.
LAUNCH YOUR BUSINESS
Ready, Set, Start Your Business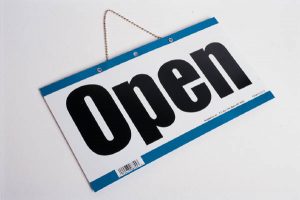 Begin your business the right way! Cover the basics in two hours and decide if running a business is right for you. We recommend attending this class before scheduling your first advising appointment.
Buyer's Guide to Business & Franchise Ownership
If you want to "be your own boss," then business/franchise ownership might be for you. We will discuss: pros and cons of business ownership and three entrepreneurial paths that can help you reach your goals. Free access to the B.E.S.T. (Business Evaluation & Suitability Test) provided to all who register.
Confidence Building for Women Entrepreneurs
What would you be doing differently in your business if you had more confidence? Find out what is holding you back and what can propel you forward in this fun, action-focused workshop for women entrepreneurs. You'll walk away with a fresh mindset and a bag of tools to grow your confidence in networking, decision-making and leadership.
Food and Beverage Operations                                           
Learn everything you need to know about operating a food and beverage small business. The class covers business planning, food cost control and menu management. Gain insight on run your business more efficiently by identifying priorities, focusing on your strengths and implementing solutions. Roger Wong, instructor/advisor, has business experience with small and large companies, including corporate-level experience with national and international operations. 
How to Start & Sustain a Successful Restaurant Business
If you have ever dreamed about owning a food/beverage business, or ever wondered whether it was right for you, this workshop was designed with you in mind. Come and learn the critical points to consider while you turn that dream into a reality.
Introduction To Business Plan Concepts
Your business plan is the DNA of your business and the single most important tool for successfully starting and operating your business.
It is necessary for bank financing and acts as your "road map." Whether you are starting the planning process, stuck in the middle or just want to be sure you are headed in the right direction, this workshop will bring your business to life!
The Challenges in Family-Owned Business
Family-owned businesses comprise the majority of US companies. They employ 60 percent of American workers and are the backbone of the US economy. This workshop will address some of the concerns and issues family-owned businesses face, while providing available resources to help them succeed.
Your Business Plan Accelerator
Committing your idea to paper in the form of a business plan not only increases your chances of obtaining financing, but keeps your business strategically focused. Instructor and peer support will guide you through all the components of completing a business plan. (2.5 hours. Every other week for 4 weeks)
LEGAL INFORMATION

Basic Notary Seminar
Refresh your notary knowledge and get answers to your questions by attending a Secretary of State sponsored seminar for current and future notaries public. Topics include: what a notary is, responsibilities and liabilities, how to notarize, notary certificates, and maintaining the notary journal. Register on-line at: http://notsem.sos.state.or.us
LEADERSHIP & MANAGEMENT

Employee Management Program
This program is designed for business owners or managers in larger organizations who want to improve their skills and interactions with their employees. You will learn how to find and hire the best employees, increase employee effectiveness, and improve employee relations. It includes peer-to-peer learning and one-on-one coaching. Business coaching is vital to the success of the owner/manager and assists them with personal application of what is taught during class sessions. The program meets for a series of 10 classes over a 10-month period and runs from September 2017-June 2018. Sign up for Fall 2018 Now!
Small Business Management Program
The signature Small Business Management Program is a unique combination of education, coaching, and networking with one goal—
making you more successful. This program makes building your business easy as it introduces and then reinforces key concepts over a
one-to-three year period. Learn with a cohort of peers, customized classes, and one-on-one coaching with the instructor/coach to identify, prioritize and achieve business goals. Receive the support, tools and resources needed to see immediate results; learn to work smarter, not harder. The program is designed for business people—not academics, as a member of the program, you are hiring the equivalent of a personal business coach—at half the cost. Now offered in Eugene and Florence. Sign up for Fall 2018 Now! 
SHRM CP/SCP Certification Prep Course
This course combines instruction with the SHRM Learning System and is designed for business owners, managers and human resource professionals who are preparing for the SHRM-CP® or SHRM-SCP® exam and want to gain a comprehensive review. 
MARKETING & TECHNOLOGY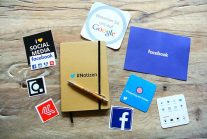 Marketing
Business Branding 101
Branding goes beyond your business graphics and logo. In this class you'll learn the primary elements of a business brand and the key steps to developing an image, culture, and mission that are unique to your business. Learn how consistent, strategic brand management helps you stand out in your industry and create powerful, loyal connections with your customers.
Know Your Market
Learn why market research is vital to the success of your business. Explore various methods to effectively reach your target market and gain valuable brand exposure. Learn what resources are available to help you.
Marketing 101 for Your Business
Budding entrepreneurs searching for effective and low-cost or no-cost marketing ideas will find this workshop a powerful "thought starter" toward reaching their business' real potential. Learn how high-impact and low-cost marketing strategies attract new customers.
Social Media
Facebook Strategies & Advertising
Facebook is the number one social media platform, and the best choice for most small businesses to start their digital marketing strategy. In this class, you will learn about what makes a great Facebook page, how groups can help you build crucial relationships and how to look at the analytics. This course will also demonstrate Facebook's ad platform and discuss how to get your content to your customers.
Google Analytics
For first time users it can be tricky to set up Google Analytics and understand the data generated. This course will provide an easy-to-follow guide on the set-up process and information about understanding the analytic data available.You will learn to analyze how your company's website is performing. Also find insights that can turn into real results from, choosing the right benchmarks and content, to testing channel and campaign performance.
10 Steps to Launching a Successful Website
This class will walk you through a 10-step action plan to create a website that is built for your unique customer and is profit-driven for your business. From detailed planning of an impactful design, to features, functions, and budgeting, you'll get a roadmap from conception to launch. This course will also show you how to integrate a website into your other marketing strategies, so you can work less while making a greater impact.
Creating and Marketing Your Digital Product
Are you ready to take your innovative ideas, expertise, teaching skills, writing, or creativity online with a digital product? Then start with this 3-part series. Whether it's an ebook, online course, video workshop, or design templates, you will learn which product matches your business goals. You will also get a step-bystep guide to creating and marketing your product. It's not enough to simply release your product in today's competitive online market, you will also learn about building an audience, starting an email list, and generating the buzz you need to make your digital product a success.
How to Create Ads & Social Media Graphics Using Canva
Are you looking for an easy way to create online ads or social media posts without having to learn a complicated graphics program? Canva, a free online tool and could be the perfect solution to your in-house marketing needs. Learn how you can use Canva's built-in fonts, stock photos, illustrations, and pre-sized templates to design everything from social media ads, covers, and posts, to flyers, reports, and newsletters. You'll also learn what makes a good design and how it can help solidify your brand.
Selling on Etsy—Getting Started
Etsy is a worldwide online marketplace where you can sell your handmade, vintage, or craft supply products. With 25 million buyers (as of May 2016) you can't afford to not have a shop on Etsy. Even if you have your own website, Etsy is a great supplement for making additional sales, and driving more traffic to your site. This workshop will take you through the basics of setting up shop on Etsy, as well as go through the process of creating successful listings.
YouTube Video Marketing—Made Simple
YouTube is the #2 largest social media website behind Facebook. If your marketing plan does not include YouTube, you are missing out on a potentially huge market. Start today and take our three-part YouTube video marketing series to learn how to make simple, yet polished and effective, videos in a short amount of time. Series includes starting your YouTube channel, learning to shoot and edit videos in YouTube video editor, as well as learning everything needed to successfully market your business with videos. Only equipment needed is a smart phone.
The Current Business Training Schedule Is Located On The Top Header.
Oregon Small Business Development Centers are funded in part through a cooperative agreement with the U.S. Small Business Administration, and by the Oregon Business Development Department. Lane Community College is the primary funding agent. Programs and services are provided to the public on a non-discriminatory basis. Language assistance services are available for limited English proficient individuals. 
Lane Community College 
Small Business Development Center
101 W. 10th Ave., Ste. 304, Eugene OR 97401
541.463.6200 
Lane is an AA/EEO/Veterans/Disabilities Employer. 
All Rights Reserved. ©1983 - 2018, Lane Community College SBDC