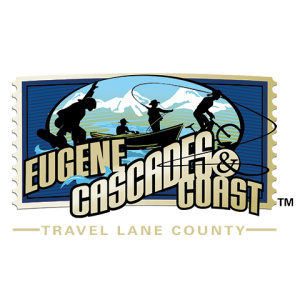 Real Adventures. Real Close. #RealOregon
---
Description of Services: Travel Lane County is a non-profit, private organization supporting and promoting the Eugene, Cascades & Coast region as a visitor destination.
As the leading authority on local tourism since 1980; visitors, meeting and sports planners, and the media turn to us for visitor information, travel resources and local recommendations. The following are key elements for the organization.
Destination marketing for Lane County
Focused on leisure, sports and convention markets regionally, nationally and internationally
Cultivating and sharing access to industry research and resources
Giving voice to local tourism and hospitality businesses and interests
Fee Structure: Annual dues to access marketing programs. Most advisory and library access services at no charge.
Service Area: Lane County
---
Contact: Kari Westlund, President & CEO
Email: kari@eugenecascadescoast.org
Phone: 541-743-8750
Website: www.eugenecascadescoast.org
---
Areas of Support:
eCommerce / Online Sales | 1 – Idea | 2 – Launch | 3 – Expansion | Business Formation | Business Idea | Business Plan | Communications and PR | Customer Service | Networking | Sales and Marketing | Social Media