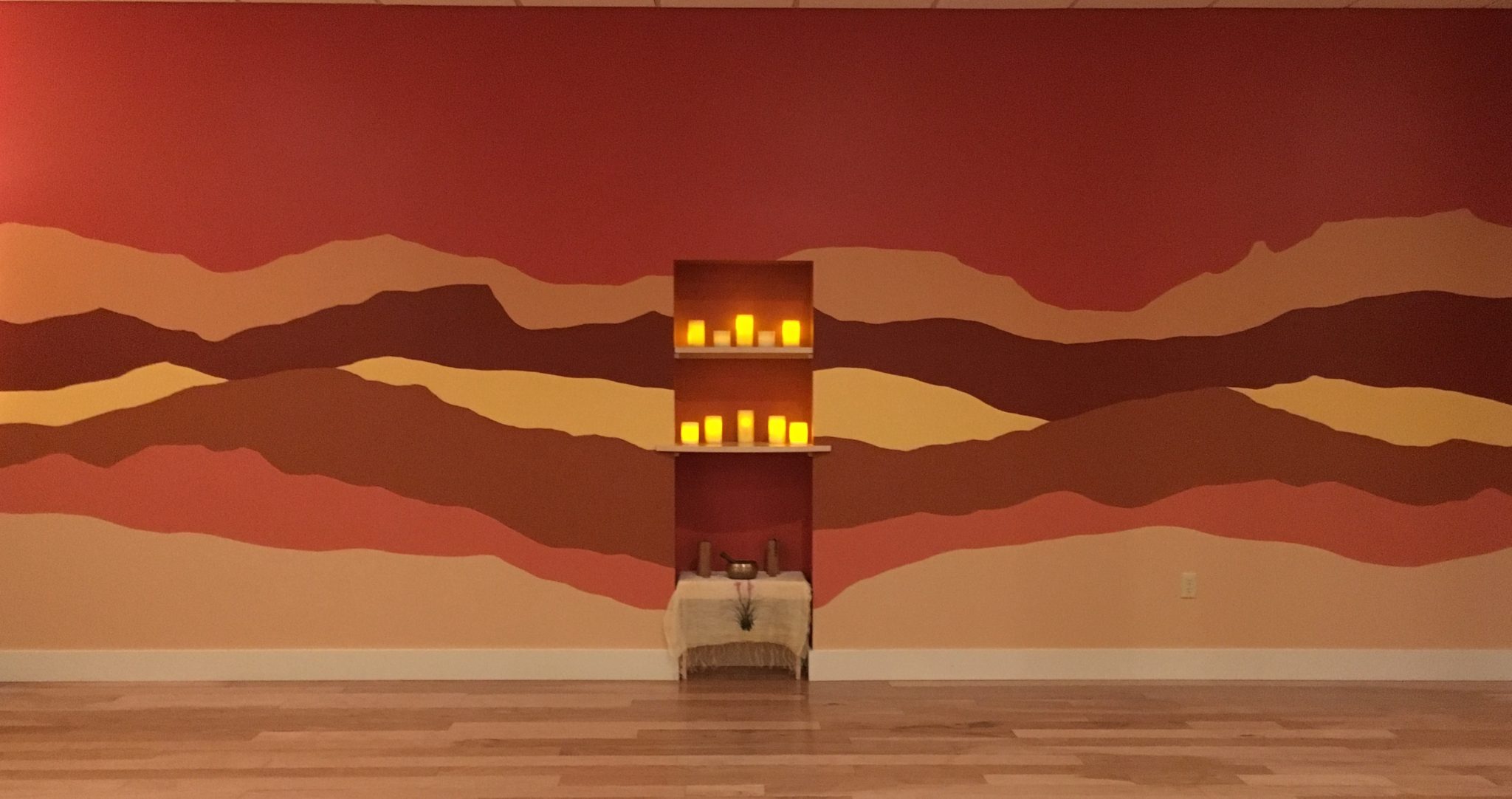 Valerie Morris began practicing yoga in 2008 after an arm injury prevented her from continuing her adventurous lifestyle. Sidelined from rock climbing, surfing, skydiving and mountain biking, she found herself in a yoga class. In no time she fell in love with the practice, and later completed a yoga teacher training course. Simultaneously a local South Eugene yoga studio, named Eugene Yoga, was bought by a local couple and began its own transition from non-profit to for-profit business. The couple expanded the studio to an additional location in downtown Eugene. Valerie became a teacher at the studio, and eventually, when the business was up for sale again, she took a chance and bought it.
"I chose this opportunity because I was bored with retirement. I've always been involved in teaching, and becoming a yoga teacher was a natural step for me. Owning a yoga studio was not!" she says of her decision. Valerie holds a bachelor's degree in Physical Education, graduate diploma in Education, and a master's degree in Health Education. Her background in physical and health education set her up for success in yoga, but the Lane Small Business Development Center set her up for successful business ownership. "I took the Business Plan Accelerator class last fall and I continue to seek counsel from Roger, who has been an invaluable resource for me".
Valerie admits there is a lot of competition in Eugene for yoga studios, but Eugene Yoga's proven dedication to the community, and their commitment to offer "yoga for every body" has kept the studio flourishing. The studio offers classes for all abilities and limitations along with several class times throughout the day. Whether you prefer to start your day with yoga, catch a mid-day pick-me-up, or unwind after work, there is a class for you at Eugene Yoga.
Valerie says to be a business owner you must "Ignore your emotions. Focus on your business plan. Seek the assistance of experts and don't let your ego get in the way." We couldn't agree more. If you're thinking about starting a business, or coming out of retirement like Valerie, come see us at the Lane SBDC, where we will help you along your path to business ownership.