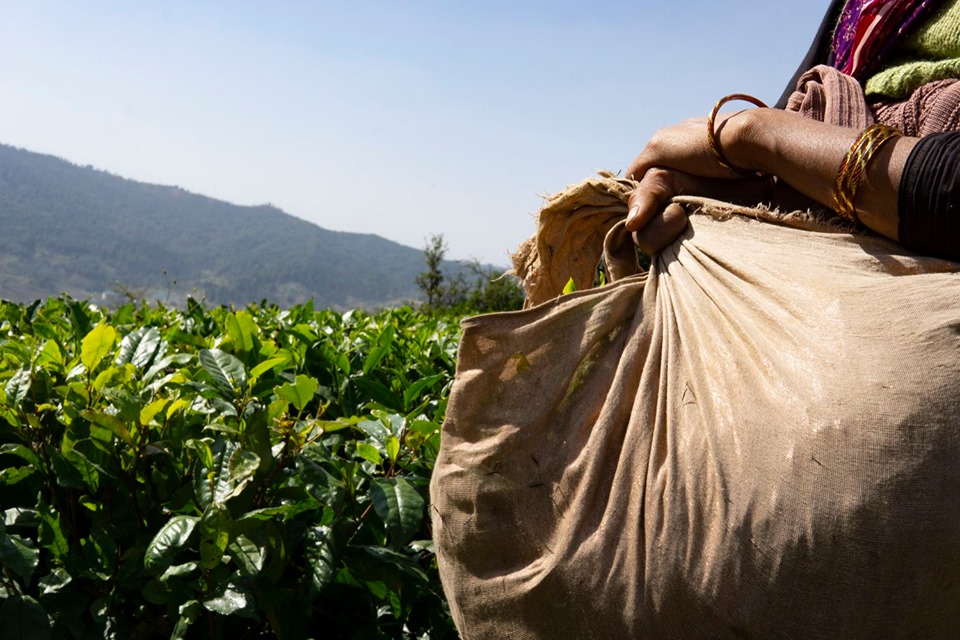 Imagine misty mountains, green rolling hills, and lush tea fields as far as the eye can see. If you're a tea drinker, then you'll delight in the specialty tea company, Young Mountain Tea. Started by Raj Vable in 2013, Young Mountain Tea began with a promise. While Raj was working in India on a Fulbright Fellowship he promised a Himalayan company that if they would grow the tea, he would buy the entire harvest. Raj's background in Environmental Studies and the five years he spent in rural India working on renewable energy projects, put him in a unique position to understand the issues of the region, and offer a way to help. "I chose this opportunity to reverse the trend of urban migration that was ripping apart the tight-knit fabric of the Himalayan communities who had welcomed me in as family." says Raj.
Young Mountain Tea has grown since 2013, adding five employees and securing the national distribution of Kumaon teas they specialize in "We are the only American importer of most of our teas, providing us with first-to-market opportunities. We are also unique because we import our tea directly from the producer, allowing us to pay producers much higher rates."
Building a successful business that can impact the lives of real people is what keeps Raj and his team moving forward, but he acknowledges that he's needed support along the way. "Working with Roger Wong at the SBDC helped convert a passion project into a viable business. He helped ground our thinking by working with us to identify priorities and develop plans. I feel lucky to have his wisdom and guidance as part of our work."
Raj hopes the future of Young Mountain Tea will continue to bring prosperity to the region in India that he loves, by helping the farmers to setup a community-owned factory. The Lane SBDC is impacting small businesses here in our community, and contributing to positive global impact around the world. If you have a socially conscious company, and need a little guidance, come see us today.