IT'S OUR BUSINESS TO HELP GROW YOURS 
From Hire To Acquire And
Everything In Between
We Provide Services For Businesses At Every Stage Of Growth
The Lane Small Business Development Center offers a multitude of support services for small businesses, from start-up to established, from small to medium, with 1-500 employees and up to 25 million in sales.
Services include: Small Business Management programs, entrepreneurial workshops and confidential, no-cost business advising and resources for every stage of business growth—from hire to acquire and everything in between.
Whether your business has been in existence for a hundred years, or is just starting out, the Lane SBDC has the right specialized tools and expertise to help you find success.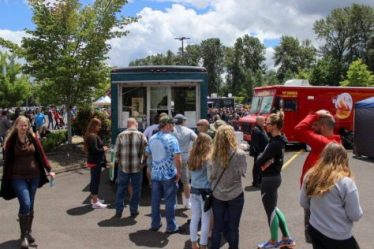 Food Cart Operations
If you are thinking of starting a food cart business this class is designed for you. This two hour workshop will provide you with a step-by-step process of understanding not only the business, but the government laws and operations of running and maintaining your food cart.
Roger Wong, Lane SBDC instructor/advisor, has 40 years experience in food cart and restaurant
businesses. Contact Mr. Wong at wongr@lanecc.edu
3-5 pm, Tu, Jan 30, DCA 312 (2 hrs $45) – CRN 33412
Register
The Oregon Small Business Development Centers are partially funded by the US Small Business Administration (SBA) and the Oregon Business Development Department. Primary funding for the Lane SBDC is provided by Lane Community College. Lane is an AA/EEO/Veterans/Disabilities Employer. All services provided on a non-discriminatory basis. Accessibility | Copyright | Privacy |All Rights Reserved © 1983 - 2017, Lane Community College SBDC